Contact Us
To stay in touch with our business, visit the SureCritic Blog.  
You can also find us here at these official links:
Technical Support
Login and visit the Help (Profile>Help) in the top navigation menu (See screenshot below).  There you will find help resources, training info and contact details including email and phone numbers for your support representatives.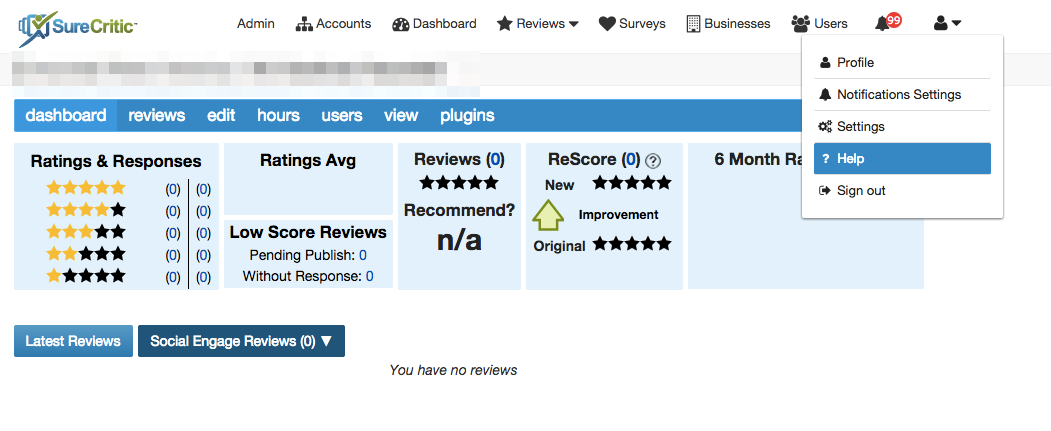 Location
900 1st Ave South, Suite 304 
Seattle, WA 98134